Notice: Office hours are Monday thru Friday 9 a.m. to 3 p.m. Trick or Treat night for Ontelaunee is October 31, 2020 from 6 p.m. to 9 p.m.
Welcome To Ontelaunee Township
Ontelaunee Township takes its name from the large stream which drains the greater part of the upper eastern portion of the county. "Ontelaunee" is a Native American word meaning "little daughter," a daughter/branch of the Schuylkill River. The stream was called "Maiden Creek" by the Quakers when they began settling on the land around 1720. "Maiden Creek" is a rough English translation of the Native American word "Ontelaunee". The Quakers settled on the land surrounding the Maiden Creek's banks from its mouth to a point Northward more than 10 miles. This land also included the Eastern bank of the Schuylkill River to the Blue Mountain. On April 2, 1849 some of the inhabitants of Maiden Creek Township presented a petition in court asking for a division of the Township. The inhabitants suggested the name "Schuylkill". The court changed the name to "Ontelaunee" and the new township was erected into a separate election district by Act passed on February 28, 1850.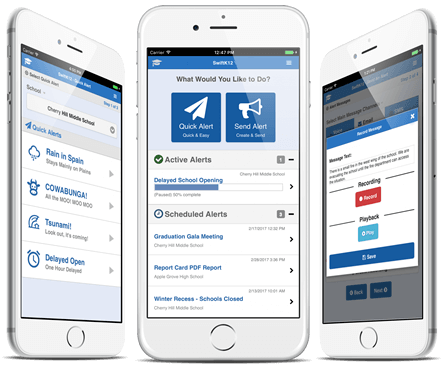 A leading provider of emergency notifications and incident management solutions – SwiftReach successfully delivers millions of critical alerts with the utmost reliability and speed.